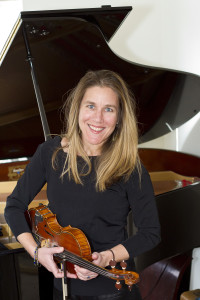 Kaleidoscope Music is a Traveling & In-home Studio teaching private & small group lessons to all levels from beginners to advanced, Kid Classes/Kid Shows and Performing duo of House of Joy, Kort McCumber & other bluegrass/folk/singer-songwriter ensembles for your wedding, special event or corporate function.
WHAT YOU'LL LEARN with Kaleidoscope Music:
The younger tots: Fine motor skills, Feeling the music with movement, Listening with your heart and ears, How to sit still, How to play a game, How to listen/take turns/accept help, How to play instruments & How to have FUN!
The older kids: How to learn different playing styles, How to play in a group, How to read music, How to understand rhythms, How to perform, How to be a good member of an audience, How to practice & How to accept praise gracefully.
 BIO:
Beth Wilberger (Owner, Instructor, Violin, Viola, Guitar, Mandolin, Ukulele, Voice)
Birthplace: Jacksonville, FL
Education: Bachelor of Business Administration, emphasis Music Business & Marketing, Belmont University Nashville, TN
Experience: Playing since 1985, Teaching since 2001, Started Kaleidoscope Music in 2011
Interesting Facts: Received Full Golf Scholarship to Florida State University, Studied with renowned violinist and educator Eliot Chapo at Florida State University, Toured the country professionally with Kort McCumber, www.kortmusic.com and recorded six CD's from 2000-2009 in Nashville, TN & Middletown Springs, VT. Continues to perform with him locally.  Was lead booking and marketing agent for Kort McCumber and Lucky Nugget Records from 2005-2012.  Currently performing as House of Joy with Joy Myers specializing in special events, private parties, fundraisers and weddings.