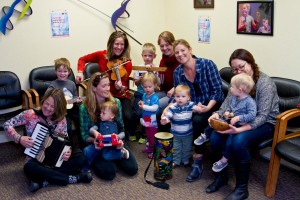 Kaleidoscope Kids!
Boulder, Louisville, Your home!

Let's All Sing, Shake & Shimmy Together! AGES 0-5 (A great class for siblings!) Who wants to play REAL instruments including violin, piano, mandolin, ukulele, banjo & guitar? 
We SING: Favorites, World, Bluegrass/Folk & more We SHAKE: Percussion (Drum circles), Strings, Recorders, Kazoos, Tambourines, Cymbals, Triangles   We SHIMMY: Moving, Grooving & Dancing to different rhythms, fiddle tunes and more!
Winter Session 1 at The Lesson Studio, 3200 Valmont Road, Unit 8 Boulder
Day -Wednesday Mornings, January 10th-February 14th
Time – 10:30-11:15am
Cost: $90/child, Sibling/Twin Discount $120
First Class only $10-Will Prorate if you join after session starts
Winter Session 1 at Kaleidoscope Music Studio
Day -Thursday Mornings, January 11th-February 15th
Time – 9:15-10am
Cost: $90/child, Sibling/Twin Discount $120
First Class only $10-Will Prorate if you join after session starts
Checks, made payable to Kaleidoscope LLC can be brought to the 1st day of Class OR mailed to me at 3115 Gatling Lane Boulder, CO 80301 to reserve your space.
Now Offering Music Classes in YOUR HOME!  I will bring my class to YOU! I just need 6 kids, and we are good to go! I will bring all my shakers, tambourines, xylophones, drums, recorders, kazoos and more. We will dance, sing and shake for 45 minutes of music fun!  Any size space will work! Contact me today for more info, bethmusic1@comcast.net.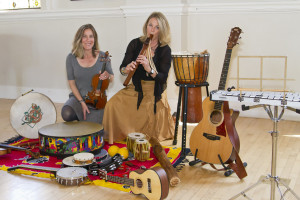 Kaleidoscope Music/House of Joy Family & Kid Shows- featuring Joy Myers & Beth Wilberger: Sing, Shake & Shimmy Around the World & Back Home!  We take the audience on a journey to discover the diversity of music from around the world through European Classical, Broadway, Folk and Bluegrass, Standards, and Childrens' Music–and much more!  Joy plays piano, accordion, penny whistle, percussion and native flute, along with some vocals.  Beth plays violin, viola, mandolin, guitar, ukulele and sings lead vocals.  ***Watch our Kids Program Promo Video: House of Joy/Kaleidoscope Kids Music Program
What People Are Saying about Kaleidoscope Music Classes, Where Kids Sing, Shake & Shimmy (Ages 0-5):
Beth is very friendly and welcoming.
We had a lot of fun!
Great class; A wonderful, positive experience for young children and adults.
Beth is so great with the kids. She never raises her voice, but simply just redirects the children. I love that each class has a different theme but opening and closing stays similar.
Miss Beth is fantastic!
All of the diverse instruments are amazing. Exposure is everything.
Great content, love all the instruments
Presenter is excellent with children
Loved changing instruments, dances, trying out real instruments
Great content considering the wide age variety of the class. Love the constant movement for the kiddos and the ability for parents to be so involved.